With only a month away from our official Year 2 launch,
I felt it best that we begin with a blog post… FINALLY…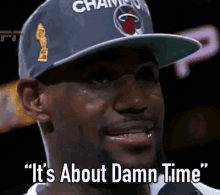 i know.. i know…
Glass Vegas is comprised of a team of 11 of the mostly dedicated, hella dope, slightly distracted, definitely amazing individuals known to mankind. I may be biased cause I'm related to a few.. (shhhhh)
Now I don't know if YOU could ever work with YOUR family, but I can tell you that its just wonderful everyday and sooooo much easier than the world makes it out to be.  😉

If you're not "in the know", let me enlighten you.
LeeAnne is our fearless leader…
….except that she might be scared of a few things; sushi being one of them and social media coming in at a close second. 😉
LeeAnnes eagerness to help solve the glass communities problems is job #1. It shows in everything she does. Her willingness to give back is unprecedented and her attention to detail make her the most unparalleled queen bee ever. Without her, all would be lost.
and she is, of course, my mother-in-law.

Here she is her handing out toys to the needy..
no joke.. she is a frikkin saint.
Amy is our show manager…
… and boy does she manage the show. Her fingers are in EVERYTHING.
The Music, the Artists we choose, the Vendors, the Buyers, getting those contracts signed, collecting that cash and, my fav, yelling at us during the meetings ::kisses::
(do you think ill get in trouble for that comment?)
I kid .. i Kid… But honestly, her freely shared compassion and dedication is something to be admired. Her heart out-pours into every facet of this show. She works tirelessly, day and night, to ensure that everyone one of our artists and vendors feels the love we have for them. Her heart is the heart of this show. She cares. truly.


Did I mention that she runs the J&S Hope Foundation for
"The lost children of Boulder Highway"..
yep .. another saint..
AND she is my sister-in-law…
sheeesh 😉
Dustin is our Front boy/Sales Kingpin/Exhibitor pimp…
Dustin was and continues to be our "IN".  He helped us transition from our much more mainstream 20+yr Glass Craft & Bead Expo Show to the seedy underground Functional space we now live in with each of you.
D Lives and breathes the cannabis heady worldview and without his guiding hand (and his over 1000 social media posts) to keep us focused on the real, we may not have made it thru year 1.
The "OG" exposed the dirty underbelly of the more well known shows in the industry and pointed the tip of our spear in the right direction.
also.. I'm supposed to always plug his brand or i could face dire consequences (Genius papers & Official Genius)
((((disaster adverted)))))


Here he is with some guy..
Jack is our softer side of Sales/Exhibitor Heartbeat/our smooth Phatty J…
Few can express what its like to be totally in touch with the inner feelings of the functional community… Mr. Dope-Ass himself is a solid member of our glass fam. The 1st and the last to ALWAYS bring the love. This boy is relentless at "heart" and he reflects the light all throughout the show floor.
He keeps us smiling, happy and focused.


J — chillin with the man himself…
Skye is our social media rockstar…
What Skye brings to the table, most companies only dream about. Her never ending journey to GET THE WORD OUT is simply relentless. Chances are if you have seen a post oN tHe iNtErNeTs… it was because of her love and dedication to our show. Our show might be amazing, but the reason you even know about it is directly based on her hard line of daily diligence. Her shiny personality brightens our office, our meetings and our show.  She is the #hashtag# goddess and we <3 her.


#Hashtag #HashtagHashtag #HashtagHashtagHashtag
#2018Hashtag #BlowinUpDaGram
Although the next few people are not as well known to y'all…
without them… <<<ALL WOULD BE LOST>>>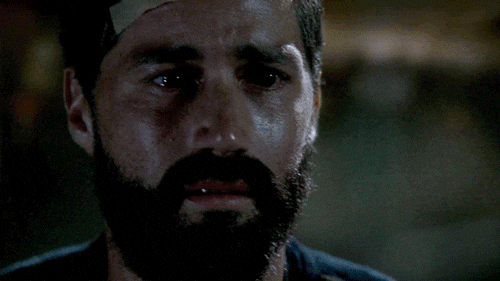 get it.. lost reference.. ugh i'm old…
Ramona …. the back-end contract coding/sales portal devgurl…
Chances are you've used the portal that allows most of our contracts and transactions to live and breathe online. This bEaSt of a system was dev'd by our recently relocated resident of flaaarida… Miss Ramona Herself.
and we are thankful everyday for her attention to detail and her willingness to educate our "more tech challenged" staff in the right and wrong ways of the matrix.


damn.. even her paintings are dope..
Jeff.. our secret "ace in the hole" website & graphics GOD…
Ever went to our website and said.. DAMMNNN.. Yep.. that was Jeff.
In fact, just about every cool thing to ever hit the Glass.Vegas domain is because of this mouse and keyboard superstar. Humble and quiet might be his preferred demeanor, but LIT AS F***K are his displays. We owe almost our entire image to this mild mannered graphics spin doctor.

why are gurus always at the top of mountains?
Jennifer is our WORLD SERIES OF GLASS empress… 
Although, Jen might be the rock-star show manager for our biggest of big shows; the Glass Craft & Bead Expo, she has decided to share her talents by running the MOST AMAZING>> MOST ILLUSTRIOUS>> DOPEST GLASS COMPETITION EVA>>> the WSOG!!!
You need someone strong to run an honest, impartial & fair contest (with the illest of prizes) in a show industry that is renowned for doing just the opposite.
Flirt all you like, but with her at the helm, everyone can rest assured that only the best will win.


step off boys.. my sis-in-law is taken!
Bryan is the bearded Pre/During/Post show support authority…
"b" is the hippiest, hipsterish bearded moon dog around. When he isn't expanding his mind at music festivals all around the country, his job is to solve problems, throw shade, fill in the blanks, spread the love, and keep the locals in line.  His show guide last year was on point, as well as his mustache. 😉
Spend some time with him and he'll wire wrap your heart.


The "Moon" is an astronomical body that orbits planet Earth.
Leslie.. the sweetest hotel room management virtuoso…
Did you like your room last year? who made is happen?
Leslie.. that's who!!!
When shes not working, you can catch her dancing and giggling at a Brooklyn Bowl reggae show.  When she is working… the sound emanating from her cube is.. yep.. you guessed it.. the sweet-sweet cali sounds of Soja, Tribal Seeds and her fav… Fortunate Youth.
Dan from FY made her blush more than 1x at our show last year 😉

Always warm and sweet.. dancing the night away…
Then there's lil ol me. Teddy; The creative design & tech everything dork.
Most of the verbiage, all of the show creative and design PLUS the visionary behind all the connected webs.. fear me.. not cause I'm amazing, but rather cause I am the LOUDEST around 😉
yep.. I'm a pusher..

<<<NOPE>>>
My blog.. my rules.. DEAL 😉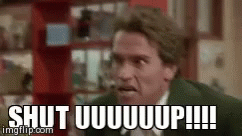 Look.. its my job to be like this.. why cant we all just get along..

ok.. ok.. sheesh..  can I at least tout a pic of myself before I end this blog post?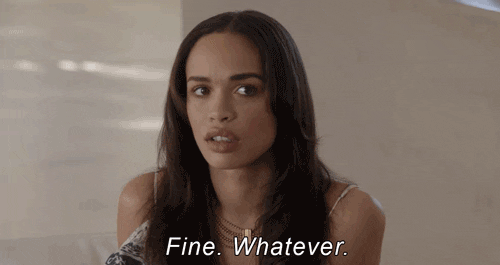 thank you!!!!

Dammit … I'm just tryin to share the love..
<<<Till Next time fam>>>
Peace